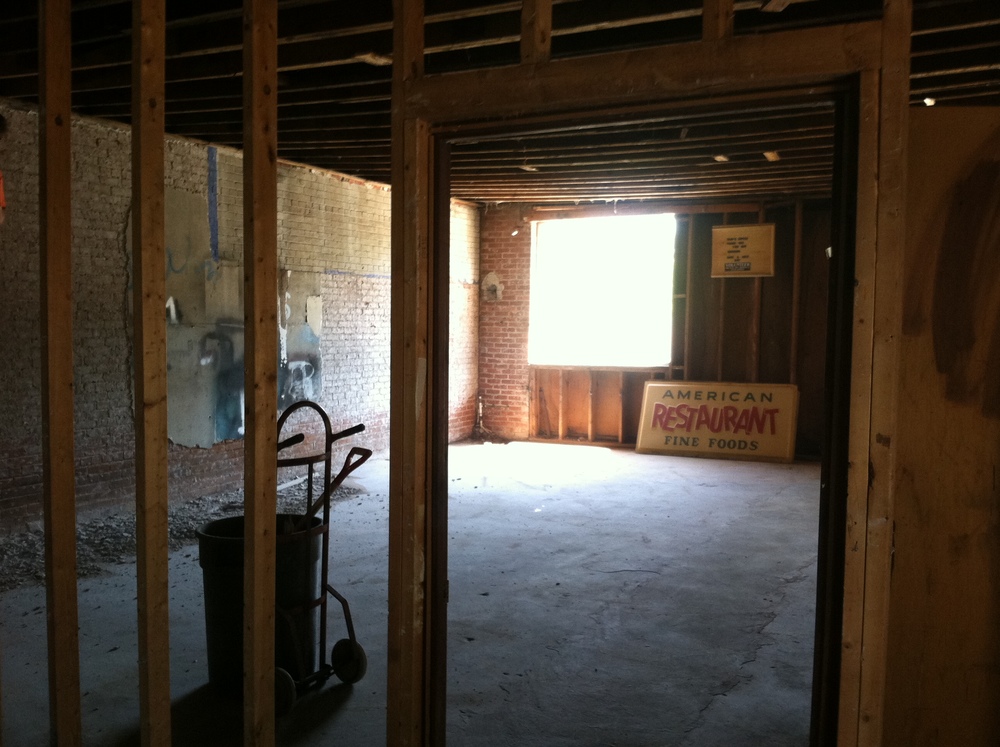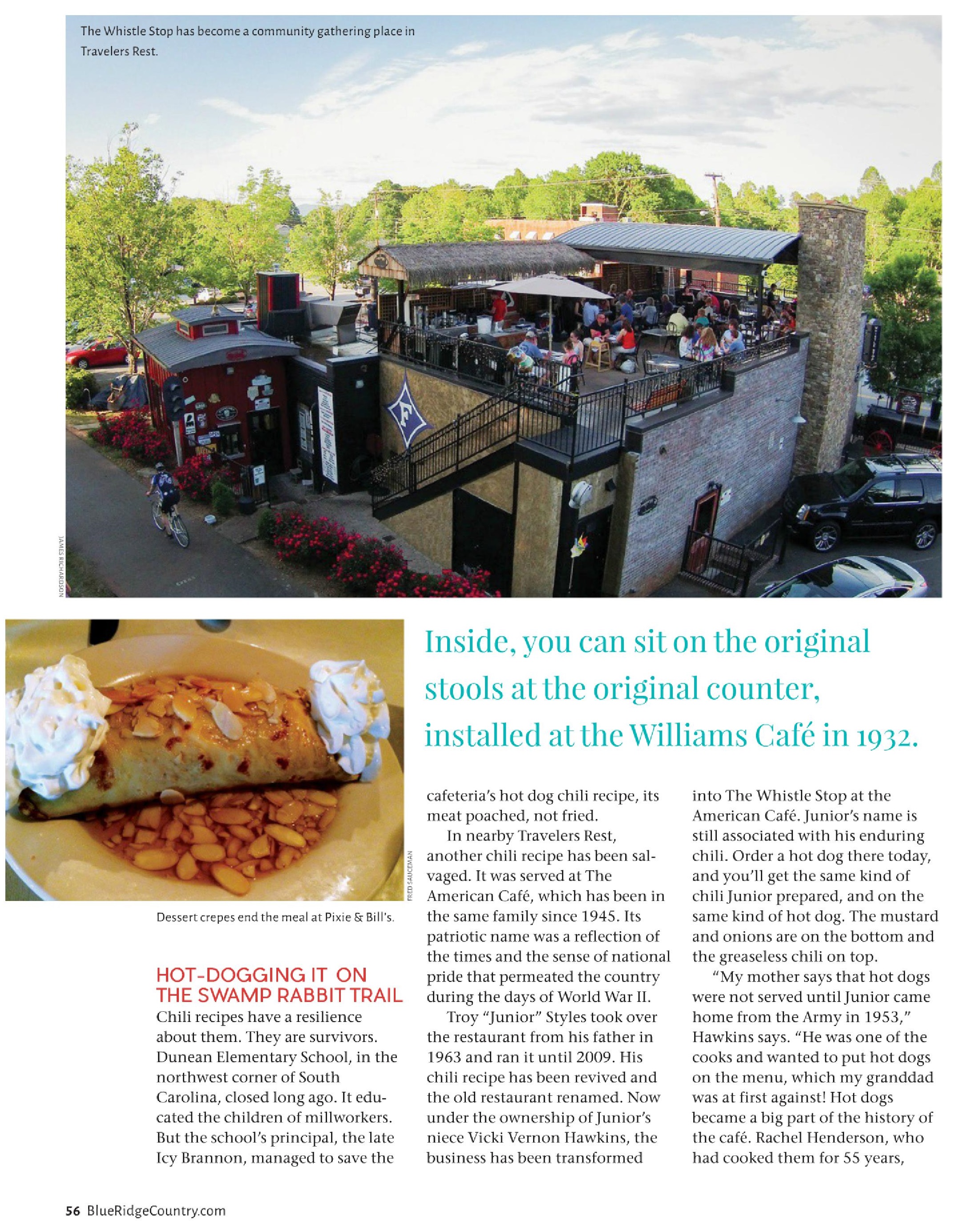 The Whistle Stop at the American Café has been a family-owned cafe since 1945, when it was purchased by Troy Styles, Sr.
The building has served as a Travelers Rest landmark since it was first built on Main Street in Travelers Rest in 1932.
Located along the Swamp Rabbit Trail, the American Café (as it was then known) was a "whistle stop," a place the conductor would stop when signaled.
Expanded and renovated in 2013, the Whistle Stop features the cafe's vintage bar stools, hand made chestnut counter, exposed beam ceiling and brick walls.